Sweet Dream Feather Pillow – Look For A Comfortable And Relaxed Sleep
Posted by Admin on September, 18, 2021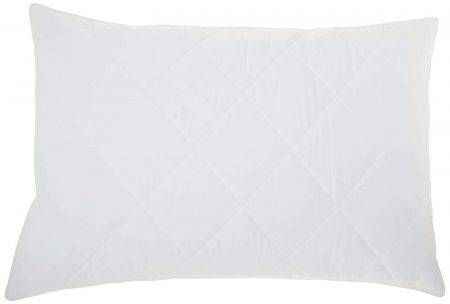 Sweet Dream Feather Pillow helps you to find a comfortable and relaxed sleep during the night. Now, you can start your day with a fresh feeling.

Do you need some comfortable and relaxed sleep after a stressful day? If yes, a pillow plays a significant role in making everything comfortable. Now, you can choose the sweet dream feather pillow that promises the utmost softness and comfort as compared to any other hand of the pillow. These pillows are made of the feather of a young bird. Different products are made with these feathers including jackets, bedding, sleeping bags, and pillows.

The cost of the pillow remains cost-effective and available in a rectangular shape. They are designed to sleep comfortably in western-style beds. The pillow makes sure extreme relaxation and comfort on the neck of the user. It is better than the trendy foam and hence the best choice for people to buy the pillow.

To discover the right pillow, it's a good idea to recognize some of the key factors engaged. The top-quality feather pillow is prepared from the goose down. Geese offer the softest and highly resilient feathers. These pillows will even be highly costly on the market and remain for the last many years if kept properly. Consider the fact that cheap products will be packed with duck down or a combination of duck and goose down.

The next important factor to consider is the pillow firmness. If you choose a firmer pillow, you will wish to look for a feather pillow having a fill power of around 700 to 800. If your wish to buy a softer pillow, it is better to choose a pillow possess a lower fill power.

It is better to look for a pillow that is having a high quality encasing. The pillows having covered that have a higher count of thread will be good to protect for several years. The pillow made of lower quality may have problems with feathers coming out or seams breaking after extensive use. To increase the life of sweet dream feather pillow, it is a good idea to use a pillow protector and a pillowcase. If you've made a good choice, you are ready to start your quest for the right pillow.

How to take care of your feather pillow:
If you are desirable that your pillow work out for a long time, it is important to maintain proper hygiene. According to the direction shared by the manufacture, you can dry clean or wash by hand. A small quantity of detergent should use detergent if you wash it out at home.

Where to shop?
There are lots of online stores available for you and offering the Sweet Dream Feather Pillow. All you need to find the right price and quality. You can place your order online and get the delivery within the quickest time possible. The shipping may cost you or sometimes just free of cost.
This entry was posted on September, 18, 2021 at 13 : 42 pm and is filed under Bed Pillows. You can follow any responses to this entry through the RSS 2.0 feed. You can leave a response from your own site.